A Trusted Name in Dry Cleaning Since 1939.
When you start a chicken business, you need a way to keep clean.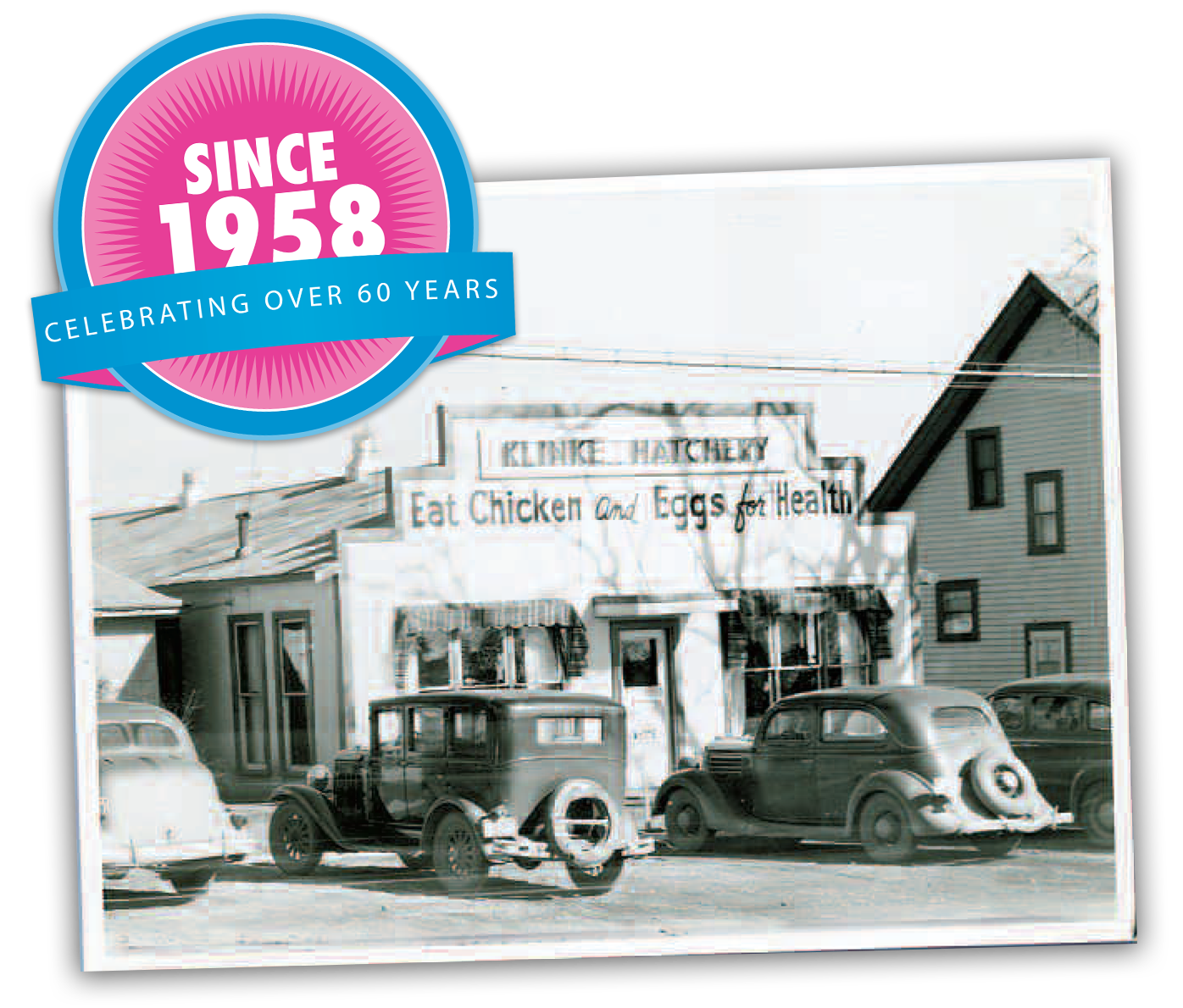 In 1935, Maurice Klinke started Klinke Hatchery to produce baby chicks that were sold throughout the United States. In 1958, when the land around the hatchery shifted from rural to urban, Maurice converted the hatchery into a shopping center. He used one of his own tenant spaces to open Klinke Econo-Wash Laundry in 1958. To keep up with customer demands, dry cleaning machines were added, and the business was converted from self-service to full-service. Klinke Cleaners was hatched!
Since the early days, we've added more locations and services to keep our customers happy. We are now a third generation company with 14 locations across southern Wisconsin, and we offer free pickup and delivery as well.
Why did the chicken business cross the road? To become Klinke Cleaners, the state-of-the-art dry cleaning and laundry service you enjoy today.