Volunteer & Tax Donation Forms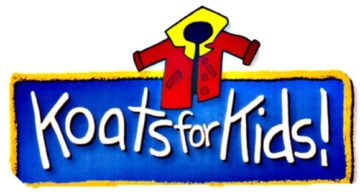 Every year, Klinke Cleaners teams up with WISC-TV3, the Community Action Coalition, Magic 98 in Madison, and The Hope Center in Waukesha to provide winter jackets for underprivileged children and adults in Dane and Waukesha Counties.
In September each year during our coat drive, you can come to any Klinke Cleaners location in Dane or Waukesha Counties and drop off your unneeded winter coats, scarves, hats, gloves and mittens.  In return, we provide you with a Klinke dry cleaning coupon for each coat you donate.  If you are unable to deliver your items to a Klinke Cleaners location, you may drop them off at other participating outlets throughout your local community. Thanks to the involvement of the Community Action Coalition and the Hope Center of Waukesha County, all of your donations help out families in need in Dane and Waukesha Counties.  In other words, every donated coat helps someone right here in southern Wisconsin!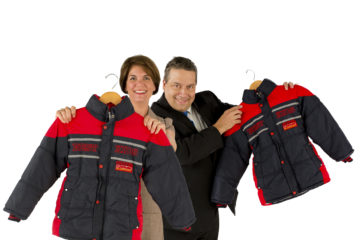 Since the program's inception in 1986, Koats for Kids has collected, cleaned and distributed 344,384 coats to those of need in Dane County as well as 2,147 coats in the Milwaukee area.  In total, we have distributed 346,531 coats!  Klinke Cleaners gives its thanks to the program's co-sponsors: in Madison, WISC-TV3, the  Community Action Coalition, and Magic 98 and The Hope Center in Waukesha County. As well, we give thanks to those of you who make the effort to donate items year after year. We hope that you will help us make Koats for Kids even better each year by donating your unused items.