Our 24/7 Kiosks allow you to drop off and pick up your order when it is most convenient for you!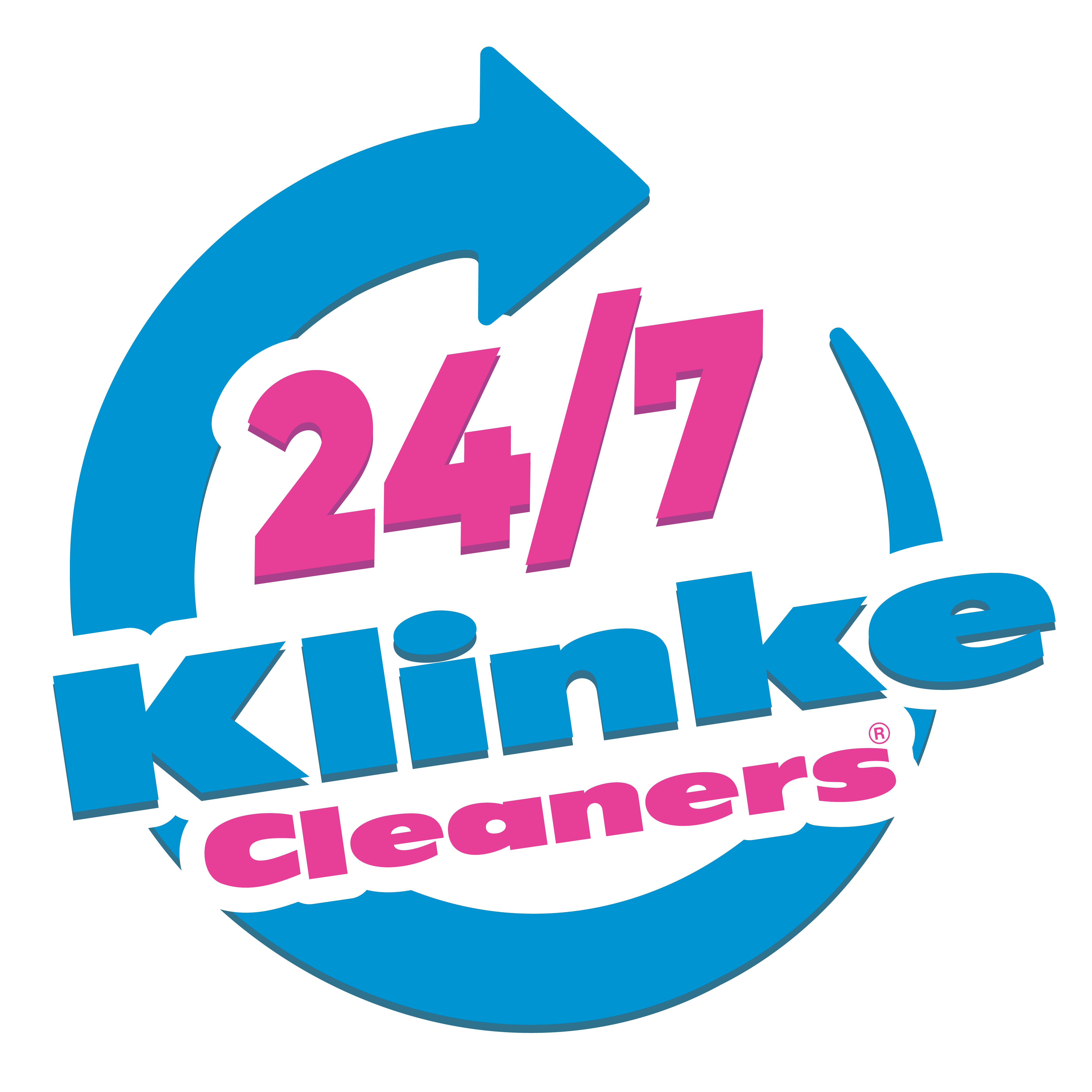 Use a dry cleaner that is open when you need it to be! Some locations are now updated to 24/7 service, see the complete list below. You can drop off and pick up at any time – day or night – because our store NEVER CLOSES. Orders will be automatically processed and ready on the next business day!
We still have normal hours, so our staff can assist you during the day but you are free to use our store any time that suits you.
Come check it out today (or tonight, or tomorrow at 2 a.m.)
We'll be open!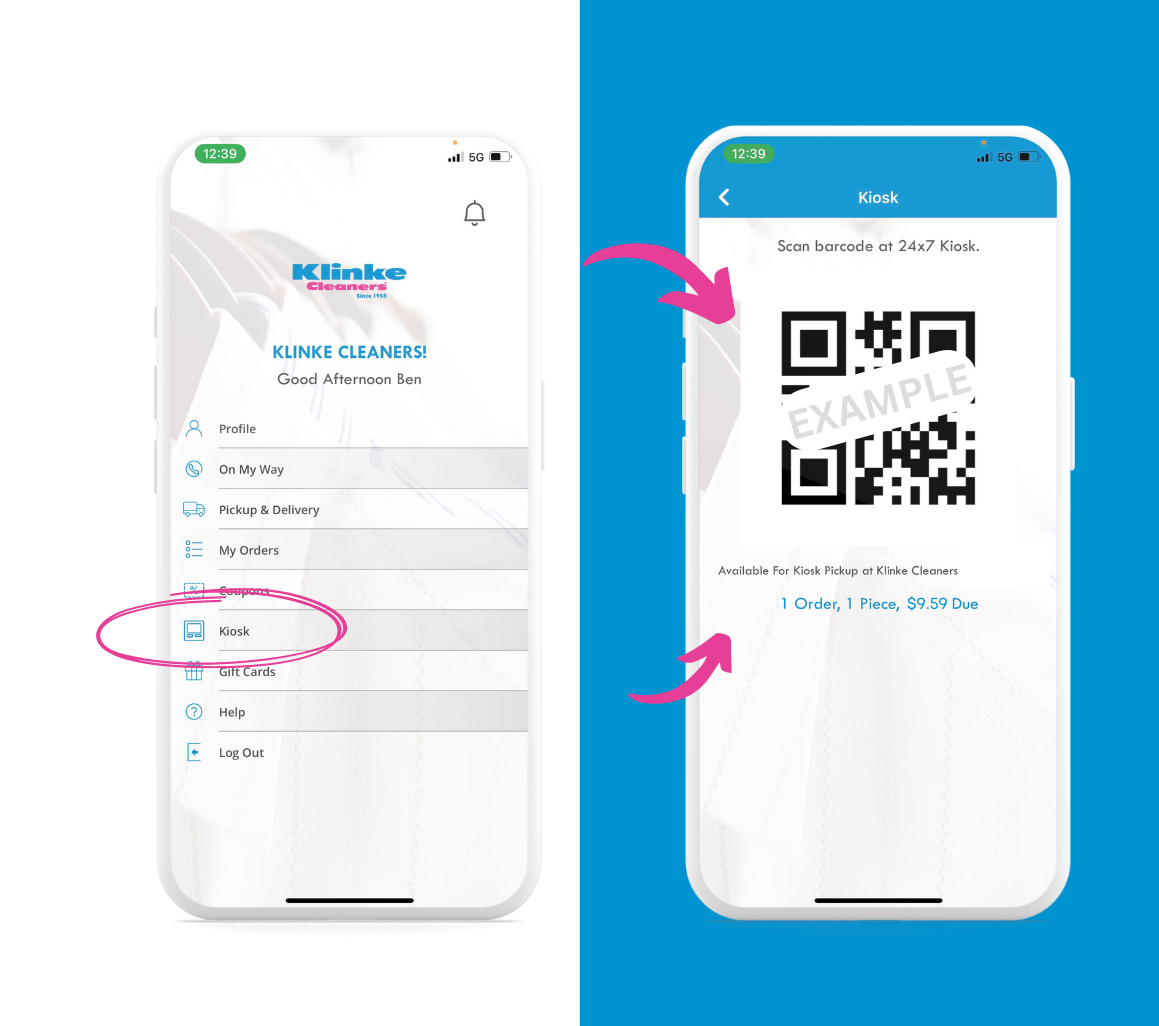 Use the QR code in your Klinke App
Did you know that you can use the Klinke app for easy access to the 24/7 Kiosk?
Skip the phone number, use your QR code to access the kiosk, and see how many orders you have ready!
Scan your Express Bag
Do you have a Klinke express bag? Make your drop off even easier by scanning your express bag at the kiosk.

This means not only 24/7 service, but also a super speedy drop off!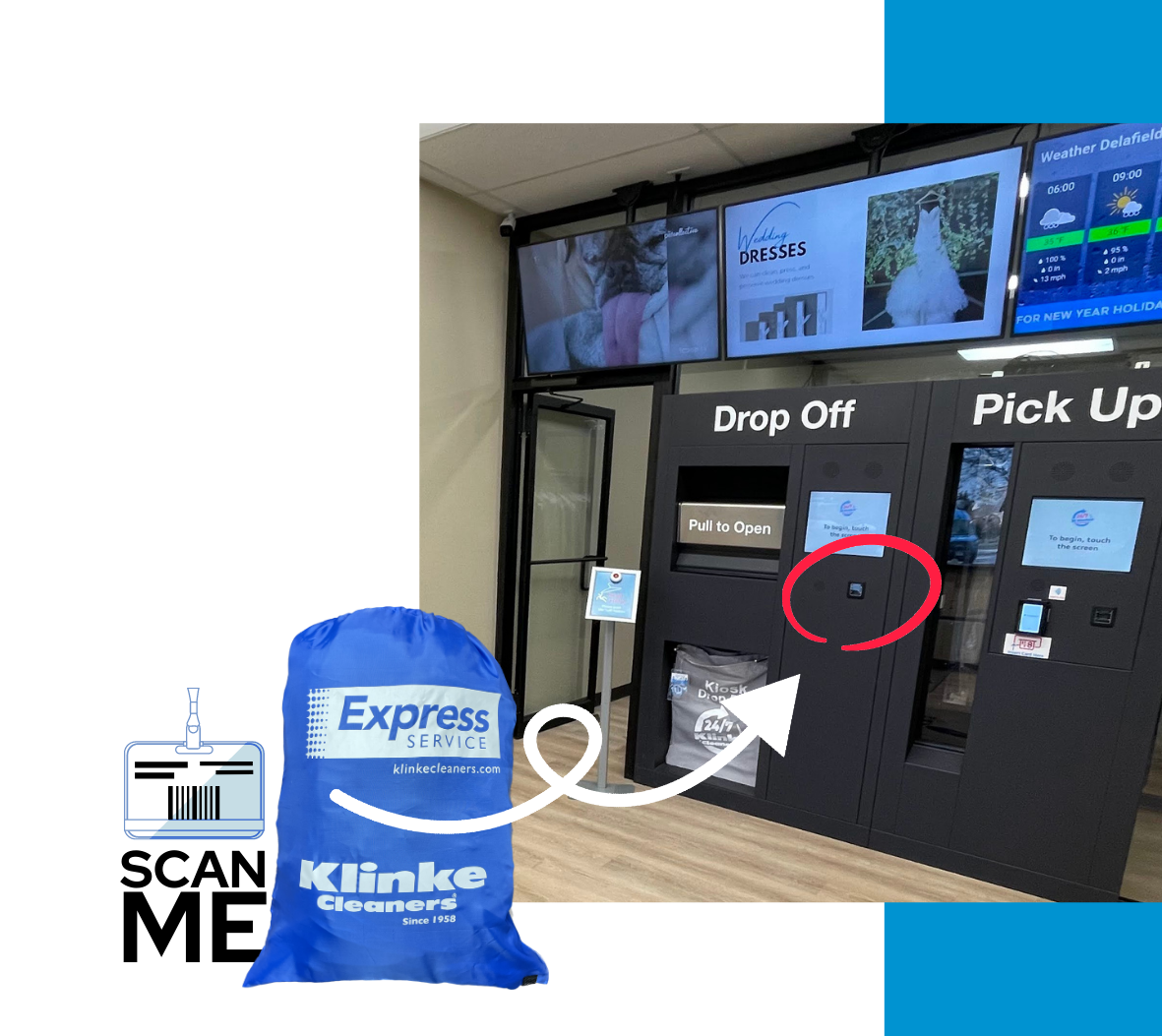 What locations currently offer 24/7?